PRESENTATION

THE ORIGINS


THE IMAGE


THE SANCTUARY

THE DEVOTION

LOCATION MAP

MASSES



AUDIO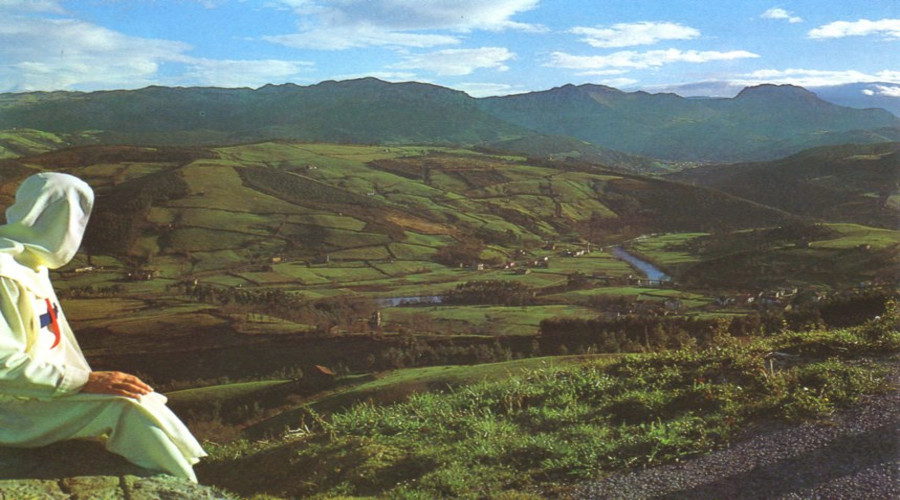 THE IMAGE
---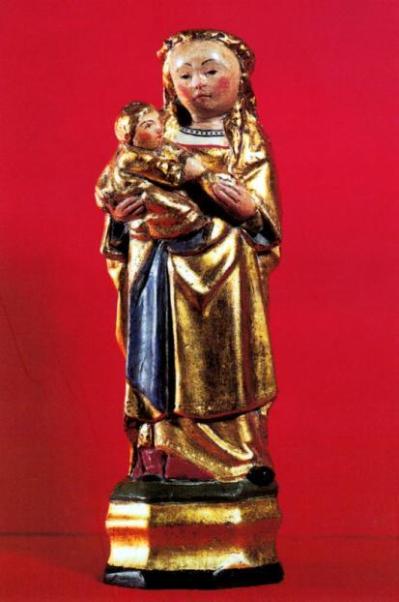 LOur Lady «Bien Aparecida» is a small image 21.6 centimetres high. It was sculpted, gilded and polychromed according to the dictates of the Flemish Gothic style of the 15th century , probably in the current Belgian city of Mechelen.

It is said that at that time and in that place there were handcraft workshops that sculpted sacred images for the bourgeoisie —which had great purchasing power thanks to trade— to place them and render private worship in the chapels and oratories of their palatial houses.

The image of Our Lady «Bien Aparecida» follows the patterns of those workshops. Small in size because it is for domestic use, with the Child on her right arm and dressed in the clothes typical of the Flemish women of that time. It has the peculiarity of the candid gaze of the Virgin to the Child while she offers him what appears to be a loaf of bread.

Among the carvings of the Mechelen workshops that reached the Iberian Peninsula is, in addition to the «Bien Aparecida», the previously referred Virgin of the Sea. It is the reason why there was confusion at the time between the two and that was the origin of the name of the «Bien Aparecida».