PRESENTATION


THE ORIGINS


THE IMAGE

THE SANCTUARY

THE DEVOTION

LOCATION MAP

MASSES



AUDIO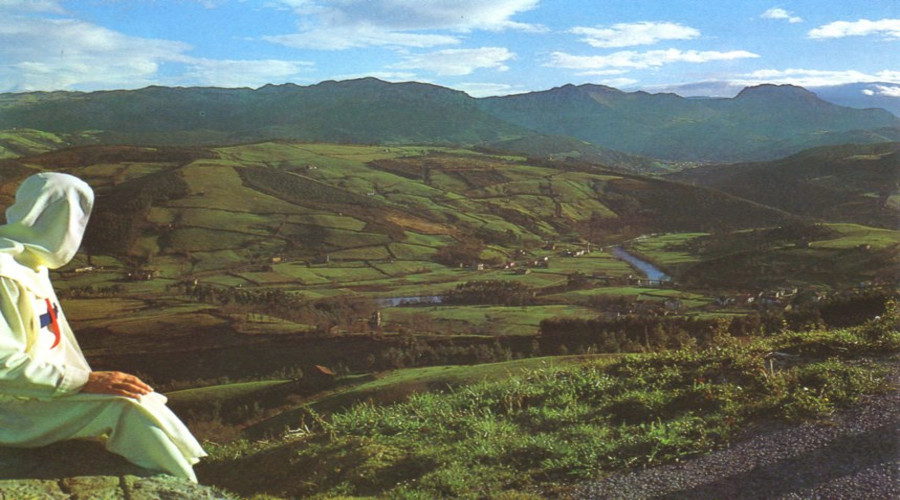 THE ORIGINS
---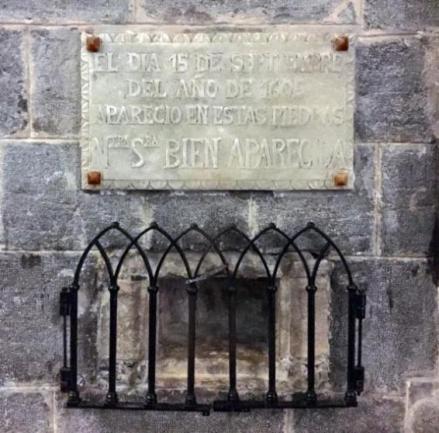 The chronicles refer that, at the beginning of the 17th century, a small hermitage dedicated to Saint Mark existed in that place; and also that, on September 15, 1605, a small image of the Virgin was found in one of its windows. No one ever knew the previous story of that wooden statue. It was only known that the locals picked it up from that window and reverentially put it inside the hermitage. Since then, more and more people went to that hermitage to pray to Mary before that image.

THE NAME OF OUR LADY



The story also tells us that, before the Marian image was found in the hermitage of Saint Mark, there was (and still is) a very similar wooden sculpture in the nearby neighbourhood of Marrón; the Virgin of the Sea. It also tells the story that a local, named Rodrigo de Ungos, came to thank the Virgin of the Sea for the favours received and that, seeing this image in poor condition, with good will, he took it to restore. However, out of modesty and with little success, he did not tell anyone.

While the residents of Marrón, without knowing what had happened, were looking for the missing image, another carving was found in the hermitage of Saint Mark. This caused a strong conflict, because the residents of Marrón insisted that the latter was theirs, and demanded their restitution.

That dispute gave way to a lawsuit that lasted until Rodrigo de Ungos, upon returning the already restored Virgin of the Sea and realizing the mess that his performance generated, asked for forgiveness and clarified that the image found in the window of the hermitage of Saint Mark was another and different from the one he took with him. Therefore, the neighbours around the hermitage were able to affirm what, without a doubt, was demonstrated: that their image «was not stolen, but appeared and… Well Appeared! (=Bien Aparecida!)»; It is the reason for its name.